Elvis Fan Clubs

See the new Elvis Presley Fan Clubs and links just added.
Elvis Fan Clubs is your direct connection to organizations worldwide plus other Presley web sites dedicated to the wonderful memories of the King of Rock and Roll.



Colombia


Italy



Netherlands
Elvis Presley Society It's Elvis Time Membership is in the Netherlands. www.itselvistime.nl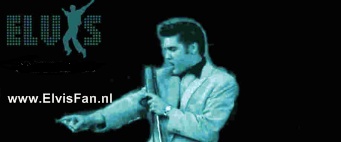 Netherlands and France
Elvis Presley Society The Elvis Presley Society organized in 1985. Members in Netherlands and France. www.ueps.be


New Zealand
Elvis Presley Society "Memories of Elvis" was formed in 1990 in New Zealand. Our goal is to preserve the name, memory and music of Elvis Presley. Elvis was always so caring for others less fortunate than himself, and we as a club, strive to continue his work, by making an annual donation to charity. www.elvis_nzl.tripod.com/
Norway
Flaming Star The official Elvis Presley Fan Club of Norway. www.FlamingStar.no

Scotland
Elvis-A-Presley.com Elvis Aberdeen was formed on 22nd November 2002 with the view to establishing as large a fan base in the North East of Scotland as possible. We have members from all over Scotland, as well as Ireland, England & USA. www.elvis-a-presley.com




Singapore Fan Club

Spain Fan Club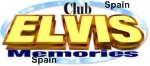 The Elvis Presley Directory U.KK. Elvis Presley


U.S.A.
Elvis Presley Forever
This Elvis Presley biography site is dedicated to providing the site visitor with quality Elvis Presley biography information, pictures and articles for your entertainment. Everything you ever wanted to know about Elvis's life, loves and music. An Elvis Presley biography site by a fan for his fans.



Cool Elvis Links


---
Return from Elvis Fan Clubs to Home Page